Do we have any New Products in 2012?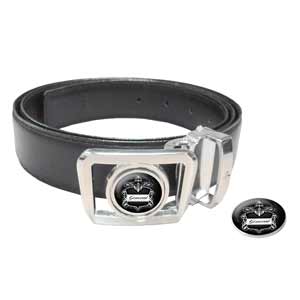 Just back from a hectic and successful TONS trade show at the Ricoh Arena, Coventry. The show is always busy and it was great to meet both our new customers and our old friends alike.
Thank you for everyone who took the time to visit our stand – appreciated.
Customers are always looking for that "Something New" from our golf products range. That is fine as it is always good to have a "New Product Sales Pitch" ready for that vital meeting, at which time you can present and describe the latest, greatest and most innovative new golf product that can be personalised with your corporate logo in 2012.
All well and good but whilst it is important to offer new products we have always found that the traditional best sellers comfortably outsell most of the new products, with the occasional new product proving to be a real winner with immediate large volume sales.
So whilst new and innovative products are essential to keep the range fresh and interesting, please do not neglect to promote the Traditional Best Selling Products that have enjoyed good volume sales for many years, these are proven winners – Click Here to See Best Sellers
This year we have surpassed all previous years by launching a massive range of over 600 golf products on to our plain end user websites.  There are many New Products for 2012 and I am sure that there will be quite a few winners amongst them – Click Here to See New Products
Just a Few of Our New Products for 2012

| | |
| --- | --- |
| | |
| | |
By promoting a combination of both our new products and our traditional, proven best sellers will help you to attain more sales of corporate golf merchandise in 2012, good luck and if you have any questions then please do not hesitate to get in touch.
Mark Tomlinson
mark@tomlinsongolf.com